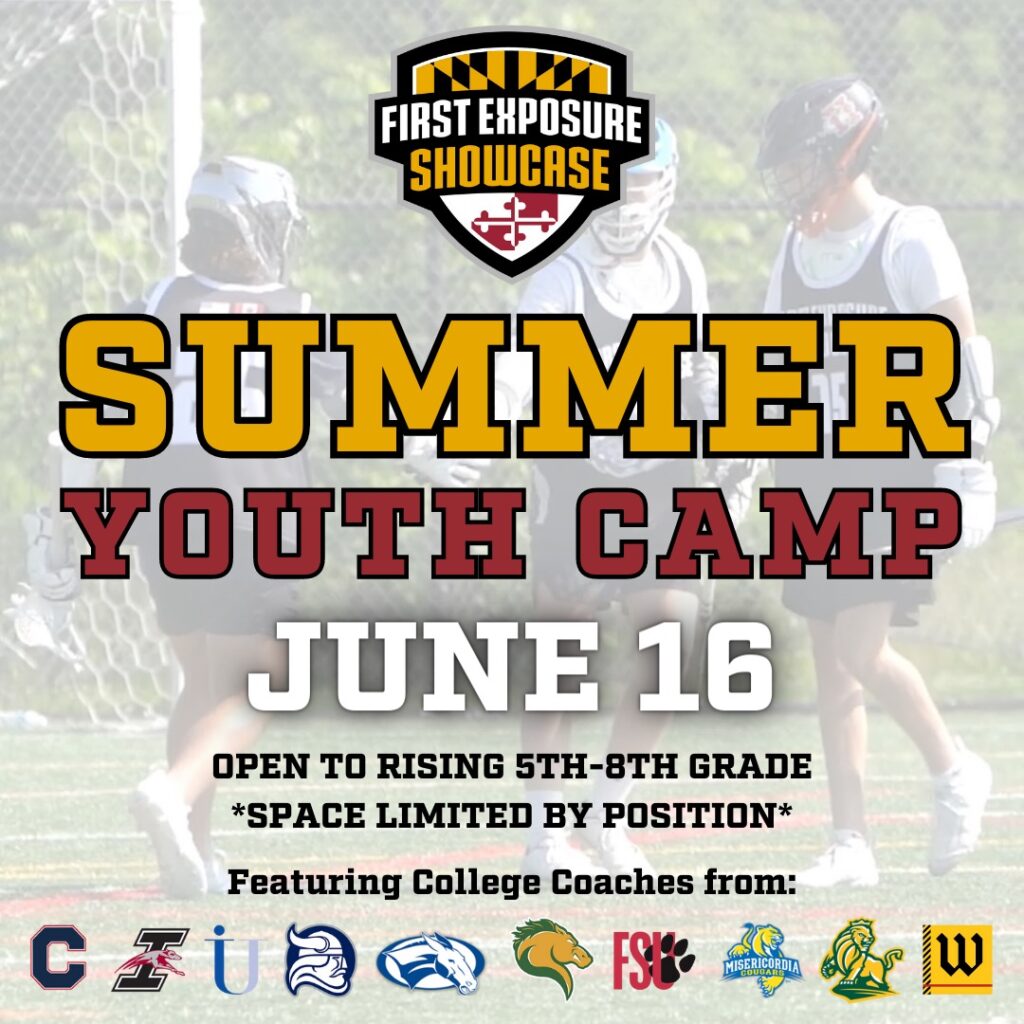 OPEN TO 2027-2032 PLAYERS
The First Exposure Youth Camp is for 2027's - 2032's boys. This one of a kind training camp will provide kids with the opportunity to be coaches by some of the best college coaches in the country. If your son is serious about lacrosse and development is what you're looking for, then this event is for you. Register NOW - Space is Limited!
Yes, there will be a certified medical staff present at all times.
The camp will be run by current college coaches. 
 1) Back up stick
  2) Tape if you will need anything taped before participation
  3) Water bottle (water will be provided but bring your own as well)
Open to current 2027's-2032's
If you have any further questions please feel free to contact us at firstexposure@marylandlacrosseshowcase.com
Under no circumstances will a player receive a full refund.
The Event / Tournament Director reserves the right to change the date of the event at any time.
The Event / Tournament Director reserves the right to change and or alter the event in any way. This includes but is not limited to schedule changes, team changes, jersey # changes, and coach changes
If the event can not be run due to uncontrollable circumstances, registered athletes will be rolled over to next years event at no cost.
Refunds will only be given out for injury to 2027's. A doctor's note must be received, at that time a refund will be given minus a 30% charge. Notes received earlier than 2 weeks prior to the event will only be accepted and processed, anything after is non-refundable.
Any athlete who is injured and not a 2027 must provide a doctor's note and will be rolled over to next year's event – no refund will be given. There will be no refund/rollover for any other reason.
The showcase director reserves the right to terminate a player's enrollment in the event of unsportsmanlike conduct without refund.
No refunds will be issued for games shortened due to weather.