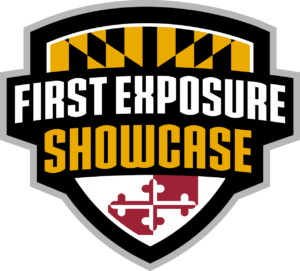 Boys First Exposure Showcase – June 16th
Jumpstart Your Recruitment For The Summer
The First Exposure Showcase is an individual showcase that will jumpstart your summer recruitment with other top players from across the country. This event will pair high-level coaching/development with recruitment. Each team will be coached by current college coaches. Invitations to recruit will be sent to ALL DI, DII, & DIII College Coaches
This showcase will be open to 2024-2026 graduates who are serious about being recruited to compete at the next level.
Format: All players will be placed on a team by our staff and compete in full field games. Games will be 20 minutes halves with a 3 minute halftime.
Face-offs: College Rules
Time-outs: No Time Outs
Penalties: Will be served as running time
Overtime: Braveheart
For all coaches who plan on attending, please fill out our coaches attending form by CLICKING HERE
Below is a list of schools who have attended our events in the past:
Monmouth University
Robert Morris University
Rutgers Unviersity
University of Delaware
Alderson Broaddus
Bentley university
Catawba College
Embry-Riddle aeronautical University
Frostburg State
Lander University
Young Harris College
Albright College
Aurora University
Averett University
Berry College
Colby college
College of Wooster
Dickinson College
Eastern University
Eastern University
Ferrum Collegee
Greensboro College
Guilford
Hood College
Hartwick College
Immaculata University
Lebanon Valley College
Lycoming College
Marywood University
Methodist University
Misericordia University
Randolph-Macon College
Rhodes College
Shenandoah University
Southwestern University
Swarthmore college
Yes, there will be a certified medical staff present at all times.
 
Our staff will place players on teams based by position.

 Each Showcase team will be coached by at least one current college coach.
 Each coach in attendance will be provided with a handbook with the player's jersey number and contact information.
 1) Back up stick
  2) Tape if you will need anything taped before participation
  3) Water bottle (water will be provided but bring your own as well)
Any athlete may sign up. The showcase is only restricted based on position and event size.
If you have any further questions please feel free to contact us at firstexposure@marylandlacrosseshowcase.com
Under no circumstances will a player receive a full refund.
The Event / Tournament Director reserves the right to change the date of the event at any time.
The Event / Tournament Director reserves the right to change and or alter the event in any way. This includes but is not limited to schedule changes, team changes, jersey # changes, and coach changes
If the event can not be run due to uncontrollable circumstances, registered athletes will be rolled over to next years event at no cost. Current rising seniors will receive a refund, or placed in our Fall Event.
Refunds will only be given out for injury to Rising Seniors. A doctor's note must be received, at that time a refund will be given minus a 40% charge. Notes received earlier than 2 weeks prior to the event will only be accepted and processed, anything after is non-refundable.
Any athlete who is injured and not a Rising Senior must provide a doctor's note and will be rolled over to next year's event – no refund will be given. There will be no refund/rollover for any other reason.
The showcase director reserves the right to terminate a player's enrollment in the event of unsportsmanlike conduct without refund.
No refunds will be issued for games shortened due to weather.
No refunds will be issued to players who were able to play in at least two games.
Any player that was unable to play in at least two games due to games canceled for bad weather will receive $50 for each non-played games of those three.
Players will be required to complete a Weather Refund Request Form that will be available upon request.  This will indicate the player requesting the refund, to whom the check should be made payable and where the check should be mailed. No refunds will be issued if a Refund Request Form is not submitted within 10 days of the Tournament.